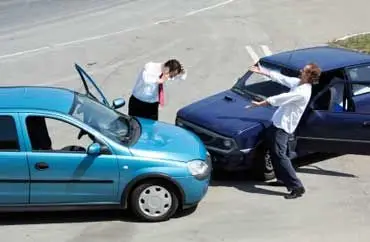 Here at Quint Chiropractic, we have worked with many patients that have been involved in motor vehicle accidents. Being involved in an automobile accident can be a very stressful and traumatic event, no matter if the accident is a minor "fender bender" or one on a more serious scale.

Dr. Christopher Harris has had experience working with patients involved in accidents and has extensive knowledge on how to handle each case, working with any involved insurance company as well as working alongside any legal representation should one be involved. If your particular case needs to have another specialist referral, this can also be determined either during your initial consultation in our office or either during the course of care.
When working with patients involved in a motor vehicle accident, we strive to ensure the peace of mind that the patient is in the right place for care. We also work to ensure the patient that our goal is to have them back to their pre-accident functional status as quickly and as efficiently as possible. In many cases, the patient will have little to no out-of-pocket expenses for their care if the accident is caused by another at-fault party, and this will be determined on the very first initial visit.
If you or someone you know have been involved in a motor vehicle accident, we always will offer a no-cost, no-obligation consultation to see if our office is a right fit to treat you for your condition. Contact our office at (910) 392-8896 to schedule a consultation or for a new patient appointment visit today.